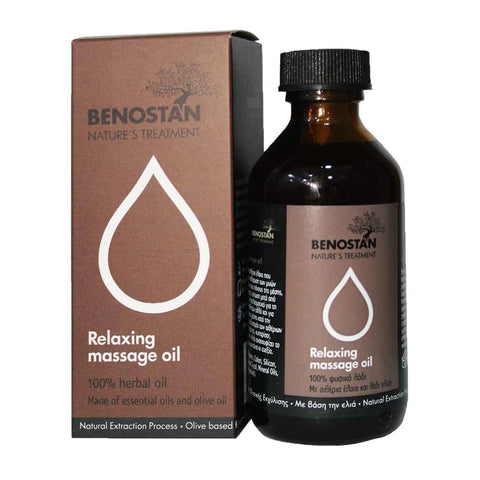 Care N Cure Pharmacy
Benostan Relaxing Massage Oil 100Ml
Body oil with essential oils that helps to relax the muscles and soothe backache, cramps, grips, fatigue after intense exercise.
Effective for relaxation of athletes but also for the relief of back during pregnancy. The combination of essential oils of bergamot, cypress, lavender with olive oil relieves the body offering wellness and vitality.
Ingredients:

Extracts of Olive, Lavender, Cypress, Bergamot.