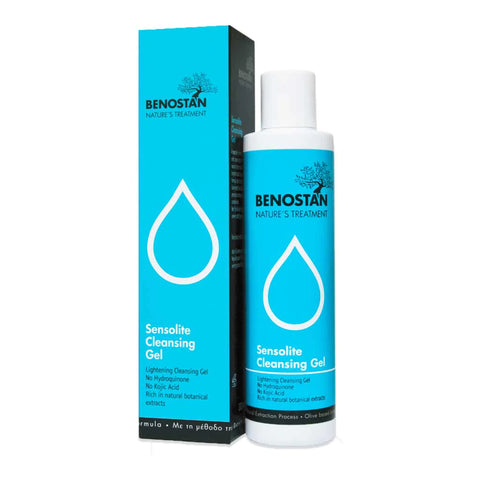 Care N Cure Pharmacy
Benostan Sensolite Cleansing Gel 200Ml
It protects against the harmful effects of the environment.

Gently cleanses without irritating, removing greasy dirt.
Composition for everyday use with gentle antiseptic and soothing action against irritations and infections.
Its tough action of strong cleansing products dismantle the skin, leaving it protected against harmful elements and bacteria.
    Lightening Cleansing Gel
    No Hydroquinone
    No kojic Acid
    Rich In Natural Botanical Extracts
    Olive based formula.