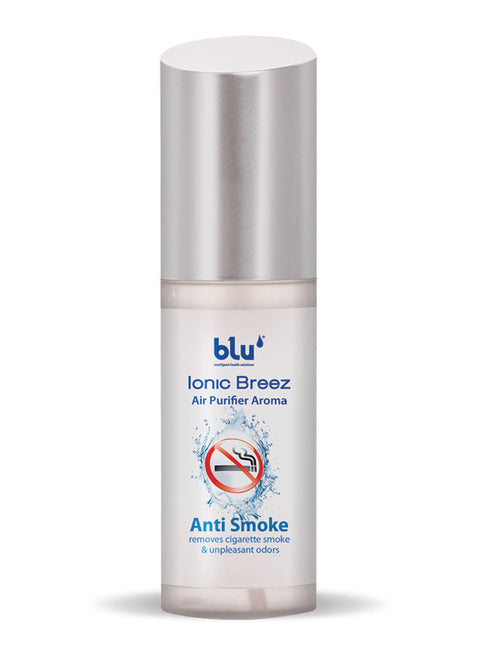 Suffolk International Medicals
Blu Aroma Oil (Anti-Smoke) 100Ml
Enrich Your Surrounding Air:
Enjoy a clean and deodorized environment with the Ionic Breez Air Purifier Aroma Oils.
blu provides 7 different aroma oils to enrich your aromatherapy experience. Surround yourself and your loved ones with a mood elevating aroma oil!
Therapeutic Aromatherapy:
Anti-Smoke removes cigarette smoke & unpleasant odors!
Made from safe and natural ingredients Certified anti-allergenic with no alcohol in its formulation. Perfect to use with Ionic Breez Air Purifier & Dream Breez Sleep Enhancer, right in the comfort of your home or office.