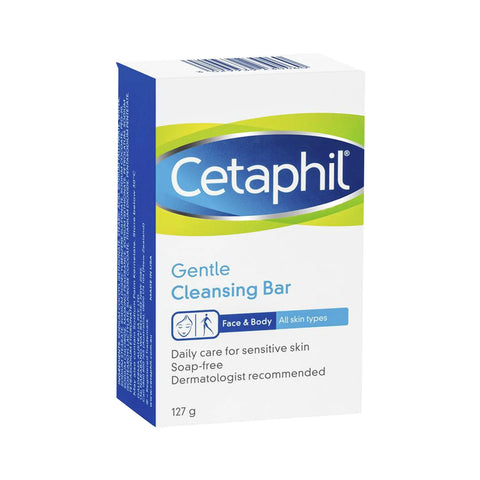 PharmaCare Online
Cetaphil Antibacterial Bar 127Gm
Cetaphil Anti-bacterial bar is a gentle, antibacterial cleansing bar for dry, sensitive skin. Moisturizing deodorant non-comedogenic.
Cetaphil soap bar is a non-soap formulation that's milder than antibacterial soaps.
It's designed especially for cleansing dry, sensitive skin and is ideal for bath or shower use.
Non-comedogenic so it won't clog pores.
Contains no harsh ingredients that might dry or irritate the skin
Directions for Use:
The best way to use the Cetaphil Antibacterial bar is:
While bathing and washing, apply the antibacterial bar gently on the skin.
Rinse the soap thoroughly.
Repeat the procedure for better results and proper cleansing.