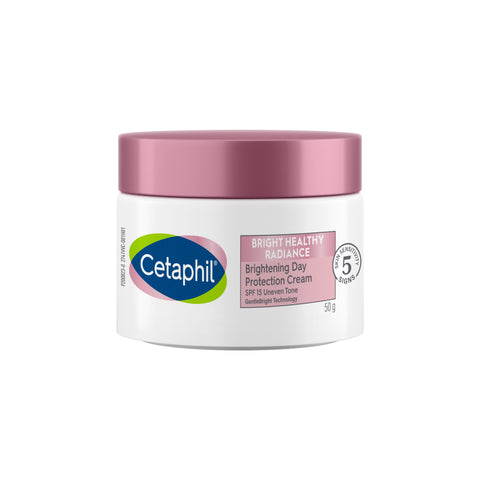 PharmaCare Online
Cetaphil Brightening Day Spf15 Cream 50G
A moisturizing cream that helps brighten and even skin tone, without irritating or weakening the skin barrier. Instantly, sensitive skin is hydrated to reveal its inner radiance. Day after day, it works to enhance evenness of complexion, protecting sensitive skin against the damaging effects of the sun to help prevent dark spots. After only 4 weeks* dark spot intensity and color are effectively reduced to reveal a bright, radiant and even skin tone.
Directions for Use:
Using your fingertips, massage a small amount on the face and neck in an upward circular motion, focusing on areas like the brow and jawline which need more support.

Apply your day cream in the morning after cleansing your face.