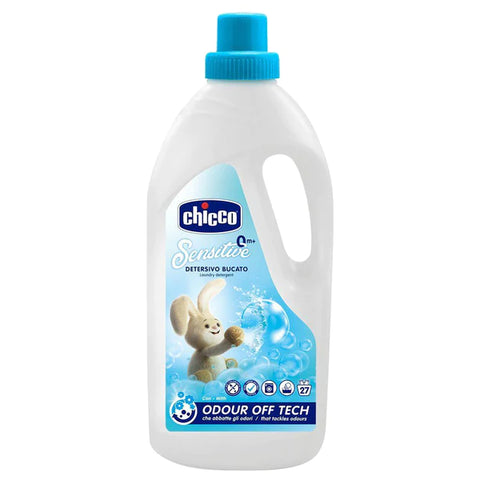 PharmaCare Online
Chicco Baby Laundry Detergent - 1.5L
New formula with "odor off tech" a new special technology that helps effectively remove stains and odors, leaving clothes clean, fresh and fragrant.

Dermatologically tested. hypoallergenic and dermatologically tested formula for nickel, chromium and cobalt.

Suitable for hand washing. also ideal, for hand washing at low temperatures.

Effective for machine washing at low and high temperatures. the 1.5 l chicco laundry detergent ensures maximum efficiency in the washing machine at both low and high temperatures.