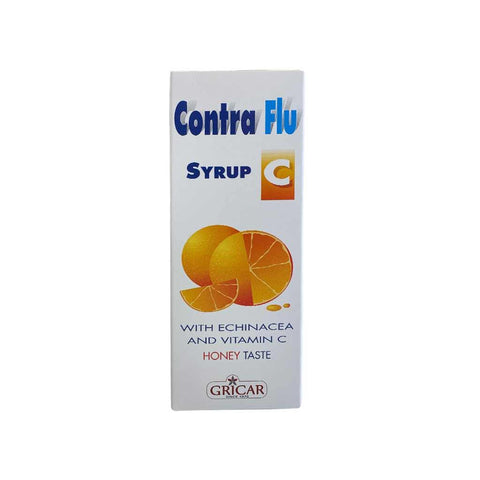 Pharmacareqatar
Contra Flu Syrup 150Ml
CONTRA FLU SYRUP is a food supplement of honey, royal jelly and vegetal extracts that increase organism defenses during seasonal diseases.
Directions for Use:
Children: 1 teaspoonful (2.5 ml) three times daily.
The product, having natural substances, could give slight sediment.
Shake well before use.
Ingredients:
Coneflower 0.2 g (Echinacea Angustifolia), Willow 0.2 g(Salix Alba L.), Spiraea Ulmaria 0.2 g, Dog Rose 0.2 g, Acerola 0.2 g, Ascorbic Acid 50 mg, Royal Jelly.