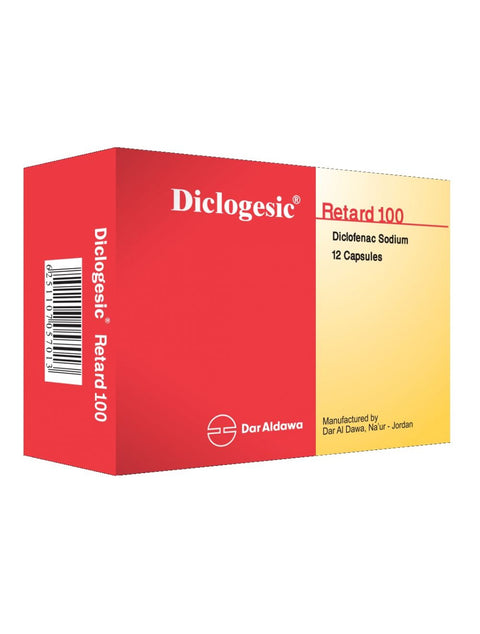 Suffolk International Medicals
Diclogesic Retard 100Mg 12'S Capsule
Product Description
rheumatoid arthritis, juvenile
rheumatoid arthritis, ankylosing spondylitis, osteoarthritis and spondylarthritis, Acute attacks of gout, Post-traumatic and postoperative pain, inflammation, and swelling, e.g. following dental or orthopaedic surgery, primary dysmenorrhoea or adnexitis. Migraine attacks, painful inflammatory infections of the ear, nose, or throat.
Diclogesic® (diclofenac sodium) is a non-steroidal anti-inflammatory agent with marked anti-rheumatic, analgesic antipyretic properties.