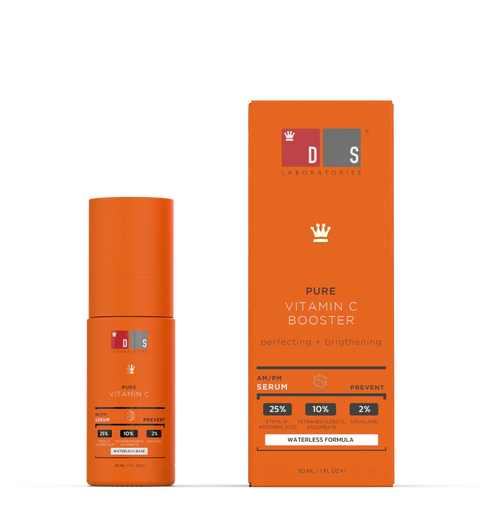 Cosmo Trade
Ds Pure Vitamin C Booster Serum 30Ml
The highest concentration of Vitamin C available in the market (25% Ethylated L-Ascorbic Acid + 10% Tetrahexyldecyl Ascorbate) is now available in a waterless formula (ensuring that the formula stays clear and potent). Enhanced with sustainable organic olive-derived Squalane and Vitamin E for more intense brightening and rejuvenation.
This daily formula enhances radiance and protects against photoaging damage and pollutants while promoting brighter, firmer skin. Dermatologist-formulated with unique key ingredients of the highest quality and proven efficacy to greatly improve the appearance of your skin.

Directions for Use:
After facial cleansing, apply 2-4 pumps of serum to dry face, neck, and neckline. Use daily in the morning and/or evening before other skincare products.