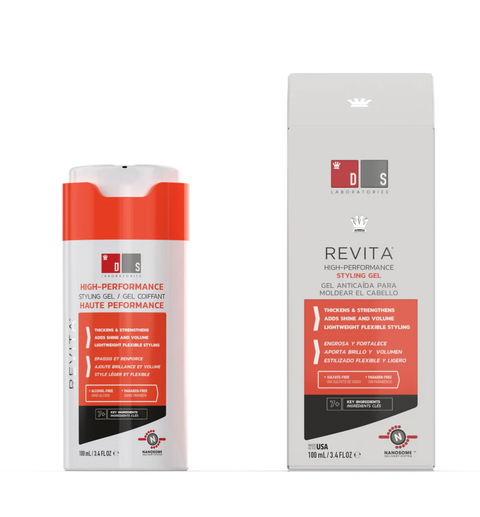 Cosmo Trade
Ds Revita High Performance Hair Styling Gel 100Ml
Equal parts styling and hair care. Revita® styling gel offers a light, flexible hold to promote thicker, fuller-looking hair. This high-tech water-based formula incorporates proteins and botanicals to deliver strength, control, and shine without drying hair or damaging the scalp.
Our unique formula developed and recommended by top dermatologists is encapsulated in our proprietary Nanosome Delivery System®.  It provides a medium hold and increases the appearance of hair density, thickness, and volume. Revita® styling gel is ideal for both curly and straight hair and does not leave any flaky residue.
Directions for Use:
Dispense the desired amount and apply to either wet or dry hair, style as usual. Use after applying Spectral® topical serums.