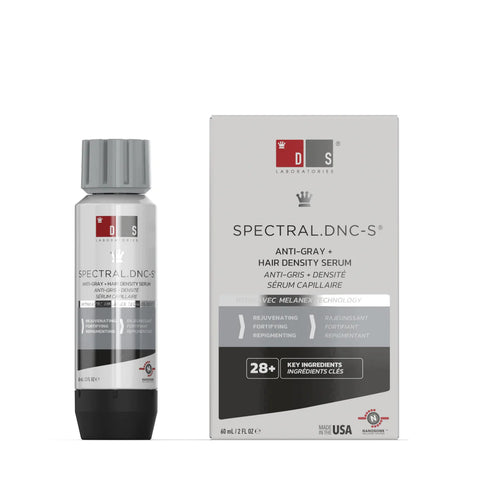 Cosmo Trade
Ds Spectral Anti Grey Hair Thickening Serum 60Ml
Spectral.DNC-S® is the first clinically tested topical serum to combine Melanex® and Nanoxidil® complex. This novel age-defying, plant-based hair serum reduces the appearance of gray on new hair growth while promoting fuller, thicker-looking hair  and increased density, with results in as soon as 90 days.
Our unique formula - developed and recommended by top dermatologists - is encapsulated in our proprietary Nanosome Delivery System®. 
Directions for Use:
Shake well before use. Apply six (6) sprays twice per day directly on the affected area. Rub in the liquid evenly. Wash hands with soap and water immediately after use. This is a leave-in serum and should not be rinsed after application. Use regularly as directed, without interruption, for optimal hair health. For best results, use Revita Shampoo & Conditioner to increase the efficacy of your regimen.