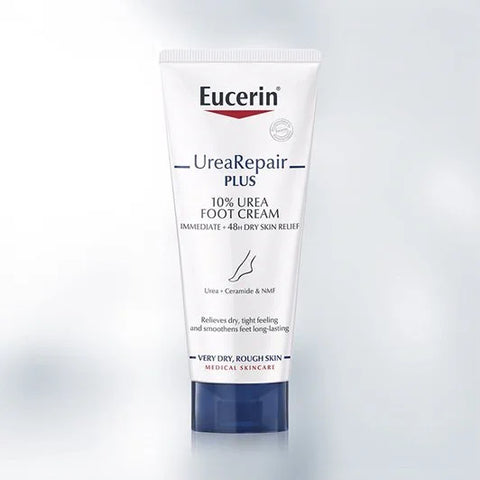 Suffolk International Medicals
Eucerin 10% Urea Foot Cream 100Ml
Eucerin UreaRepair Plus 10% Foot cream provides quick and immediate relief for up to 48 hours of the symptoms of dry, cracked and tight feet.
Enriched with Urea and Ceramide, along with other natural moisturising factors, the formula in this foot cream have been clinically proven to deliver intensive and immediate moisturisation. The use of Urea helps to improve the skins natural ability to bind in moisture, resulting in the avoidance of further moisture loss, whilst also improving the skins natural lipid barrier.
This Eucerin UreaRepair foot cream is also suitable for users who may be prone to Xerosis, Psoriasis, or have Diabetes.
- Quick absorbing
- non greasy
- fragrance-free