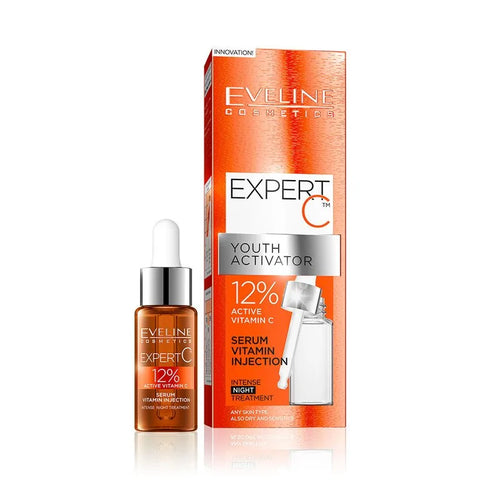 Pharmacareqatar
Eveline Expert Vitamin C 12% Night Treatment 18Ml
Activation serum dedicated to complex skin care

Activation serum is dedicated to complex skin care. A formula rich in 3 BIOACTIVE FORMS OF VITAMIN C in a very high, extremely effective concentration of 12%, immediately reduces fatigue symptoms, visible discoloration, and pigmentation spots as well as effectively prevents premature skin aging. The unique formula of activation serum, based on TRI-HYBRID VITAMIN C TECHNOLOGY™, protects the DNA of skin cells, deeply moisturizes, and regenerates.
Directions for Use:
May be used in two ways:
Apply a few drops of the serum onto cleansed face, neck and décolleté skin. Gently rub into.
Add a few drops of the serum to the daily portion of a night cream. Also gently rub into.
Shake before use!