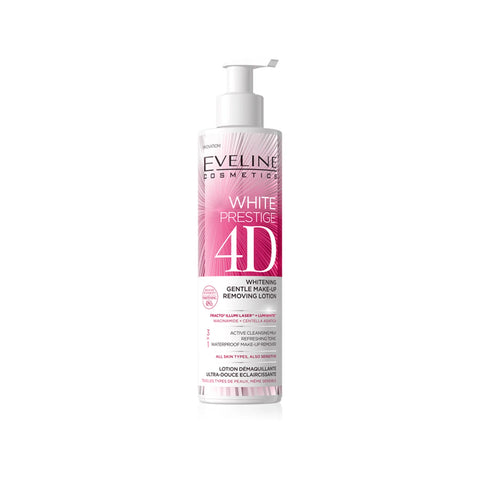 Pharmacareqatar
Eveline White Prest. Make-Up Remover Lotion 245Ml
Whitening Gentle Make-up Removing Lotion 3 in 1 combines the advantages of cleansing milk, tonic and make-up remover, extremely gently and effectively purifies facial skin and eyes area, thoroughly removes even waterproof make-up. The Lotion enriched with Lumiskina 4D White Complex regulates melanin production and helps eliminate excess of dead cells from the skin surface, making it lighter and more brilliant.
Directions for Use:
Wet your skin.
Take a good amount of lotion and apply it on your face in circular motion.
Apply on desired areas and even can be applied on the eyelids (but use a cotton pad and apply while your eyes are closed).
Massage for at least 5 minutes.
Wash your face thoroughly with water and pat dry.