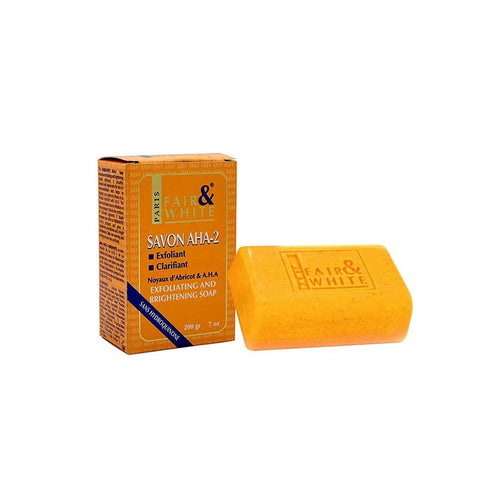 Pharmacareqatar
Fair & White Aha 2 Exfoliating Soap 200Gm
Cleanses and buffs away dead skin cells, leaving skin fresh and clean. Best if used on the body, too harsh for the face.
Exfoliatting bar soap formulated to accelerate the elimination of dead skin cells.
Directions for Use:
Form a rich lather between hands and apply to face and body as needed. In order to avoid dryness or irritation, be sure to leave 3-4 days in between exfoliating treatments.