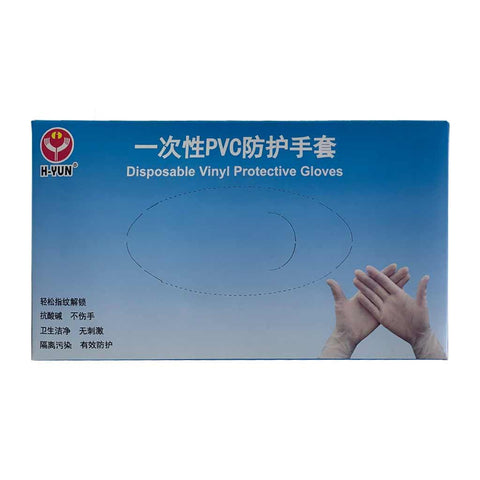 Pharmacareqatar
Vinyl Powder Free Gloves - Small - 100'S
Safe Food Handling Depends On A Properly-gloved Staff. Perfect For Everything From Food Handling And Preparation, To Janitorial And Housekeeping Applications, These Gloves Are Versatile And Convenient In Any Setting!

Thanks To Their Powder-free, Latex-free Design, These Gloves Are Perfect For Environments Where Latex And Other Allergens May Be A Concern. Flexible And Resilient, These Gloves Offer A Consistent Fit You Can Depend On! For Added Convenience, They Are Also Disposable So You Can Easily Throw Them Away After Each Use To Keep Your Work Environment Both Clean And Organized.

Providing The Right Size Gloves For Each Of Your Staff Members Is A Key Component To Safe Food Handling. Gloves That Are Too Large May Fall Off And Gloves That Are Too Small Are More Susceptible To Rips And Tears. With A Variety Of Sizes To Choose From, Care Plus Products Has Something For Everyone!

Perfect For Light-duty Tasks Ideal For Tasks That Require Constant Glove Changing Within Your Food Service Operation, These Gloves Are Perfect For Tossing Salads And Making Ready-to-order Sandwiches. The Powder-free Poly Material Is Easy To Slip On And Off And The Comfortable Fit Doesn't Get In The Way Of Your Tasks. They're Also 100% Latex-free.