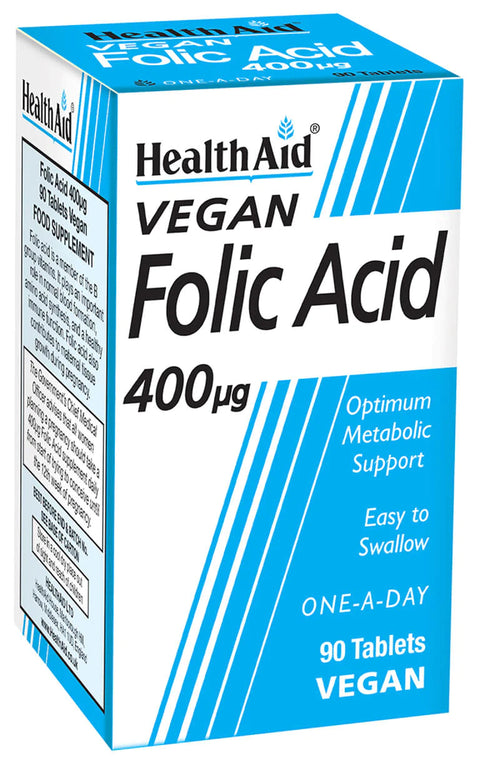 Pharmacareqatar
Health Aid Folic Acid 400Mcg Tablet 90'S
Certain Vitamins play an integral role in the formation of certain systems in the body. Folic acid is essential for the formation of the neural tube. The neural tube forms the early brain and spine.

Folic Acid is a member of the B group vitamins. Other contributions Folic Acid plays in the body include normal blood formation, amino acid synthesis, and a healthy immune function. Folic Acid also contributes to maternal tissue growth during pregnancy. Regarding pregnancy, Folic Acid tablets should be taken from when methods of contraception are no longer being used right through until the end of the 12th week of pregnancy.
Directions for Use:

Adults and children over 12 years of age, one tablet daily. Do not exceed recommended daily intake unless advised by a suitably qualified person. ** The Government's Chief Medical Officer advises that all women planning a pregnancy should take a 400μg Folic Acid supplement daily from start of trying to conceive until the 12th week of pregnancy.
Ingredients:
Bulking Agent (di-calcium phosphate, microcrystalline cellulose), Anti-caking Agent (veg. magnesium stearate, veg. stearic acid, silicon dioxide), Folic Acid.