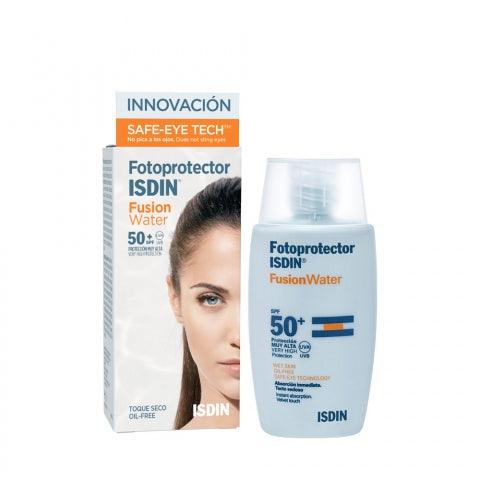 pharmacareqatar
Isdin Fotoprotector Fusion Water Spf50+ 50Ml
Facial sunscreen for daily use. Its Fusion Water technology melts into the skin, providing a very high invisible and fresh protection, with a matte and silky finish.
Directions for Use:
Apply liberally to dry skin, thirty minutes prior to sun exposure. Re-apply every 2 hours to wet or dry skin, and after sweating, swimming or drying off.
Benefits:
Very High protection SPF 50+
Offers antiaging and antioxidant properties thanks to its Hyaluronic Acid and Vitamin E content.
WET SKIN. Its Wetflex technology enables its application both on wet and dry skin
Oil-Free. Leaves no oily residue. Non-comedogenic
Sensitive skin. Hypoallergenic
With Safe-Eye Technology which avoids eye irritation
Biodegradable formula
Alcohol free
Water resistant