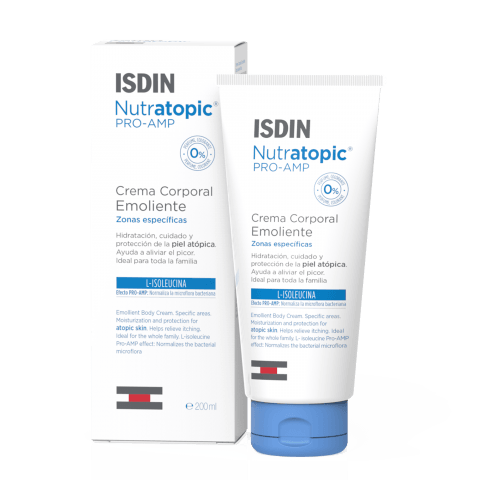 pharmacareqatar
Isdin Nutratopic Pro-Amp Emollient Cream 200Ml
Active protection for the defense system of the skin. For atopic skins.
Directions for Use:
Apply at least twice a day to the cleansed, dry skin of the affected areas as an adjuvant in order to control signs and as maintenance in remission periods.
For the best results, use Nutratopic Emollient Bath Gel as part of your daily hygiene.