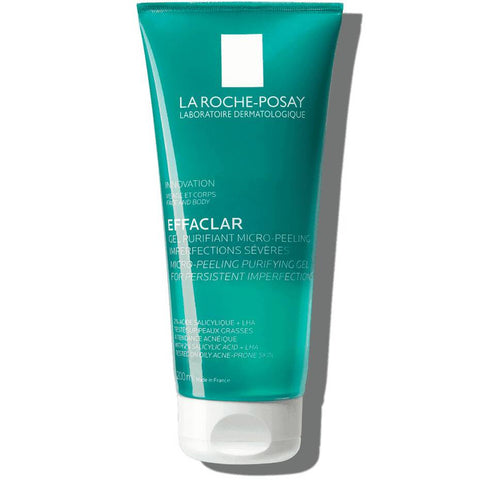 Suffolk International Medicals
La Roche Posay Effaclar Micro-Peeling Purifying Gel 200Ml
Effaclar Micro-Peeling Purifying Gel Cleanser 200ml is the ultimate cleanser for acne-prone skin. This gel cleanser works to not only deeply exfoliate and help to reduce excess sebum but to also target pimples and visibly reduce breakout recurrence.
Suitable for use as cleanser for face and body, Effaclar Micro-Peeling Purifying Gel Cleanser Cleanser targets pimples on the face, chest and back while also helping to reduce marks.
The scientifically proven formula with LHA and Salicylic Acid micro-exfoliates and purifies the skin helping to eliminate dead skin cells, deeply unclogs pores and reduces excess sebum visibly reducing the appearance of blackheads and pimples. Leaving skin soft, clean and refreshed, while bringing maximum comfort to acne-prone skin, even on the body.