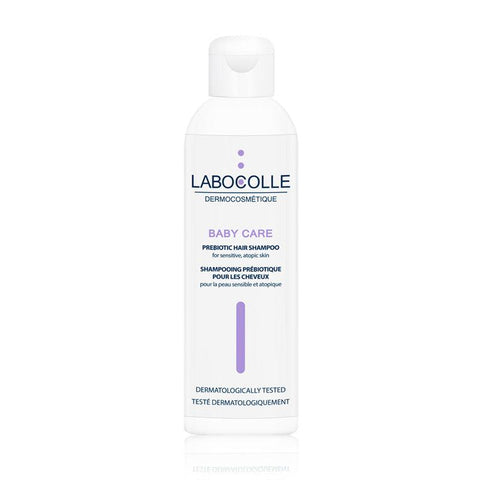 Pharmacareqatar
Labocolle Baby Prebiotic Hair Shampoo 200Ml
PREBIOTIC HAIR SHAMPOO with Biolin is particularly well-suited to babies and children. Recommended for daily cleansing of sensitive and atopic scalp and hair. The prebiotic formula, with natural pH, delicately yet effectively cleanses, leaving the scalp and hair clean and soft to the touch. It ensures soft and easy combing and prevents the hair from getting static. Easy to rinse off.
Directions for Use:
Check the temperature of the water before bathing/shower. Apply a small dose to the baby's wet hair and gently massage hair and scalp to create a foam lather. Rinse off carefully. Repeat if needed. If contact with eyes occurs, rinse eyes thoroughly with clean water. Store the shampoo in the original packaging, and protect it from direct sunlight. Do not use it on irritated skin. Avoid applying to the eyes.
Ingredients:
Aqua, Ammonium Lauryl Sulfate, Glycerin, Sodium Cocoamphoacetate, Urea, Sodium Lauroyl Oat Amino Acids, Inulin, Panthenol, Alpha-Glucan Oligosaccharide, Tetrasodium EDTA, Citric Acid, Sodium Chloride, Potassium Sorbate, Sodium Benzoate, Ethylhexylglycerin, Phenoxyethanol, Parfum.