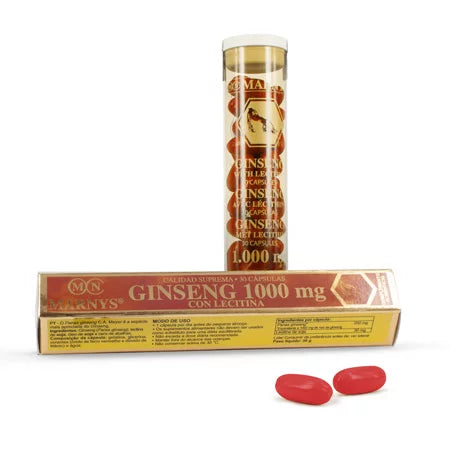 Pharmacareqatar
Marnys Korean Ginseng 1000 MG Capsule 30'S
MARNYS® Ginseng 1000 mg contains Korean Ginseng and Soya Lecithin that favour physical and mental balance, especially under situations with high mental activity and sports practice.
Korean Ginseng (Panax ginseng) is one of the most farmed ingredients in traditional Chinese herbology and one of the most popularly used adaptogens worldwide. Ginsenosides are responsible for most of the properties of ginseng and are mainly found in its roots. There are over 30 types, being the so-called Rg1 one of the most important.
The Korean Ginseng in MARNYS® Ginseng 1000 has got European Pharmacopoeia quality, a minimum saponin content of 36% (expressed as ginsenoside Rg1) and a minimum ginsenoside content of 20% (Rg1, Re, Rf, Rb1, Rb2, Rc, Rd).
Directions for Use:
Take 1 capsule a day before breakfast.
Ingredients:
Each capsule contains 200mg of Panax ginseng concentrate (equal to 1000mg of Ginseng root) and 30mg of high purity soya lecithin, soya oil and beeswax.
Capsule shell composition: gelatin, glycerin, colours (red iron oxide and titanium dioxide) and water.