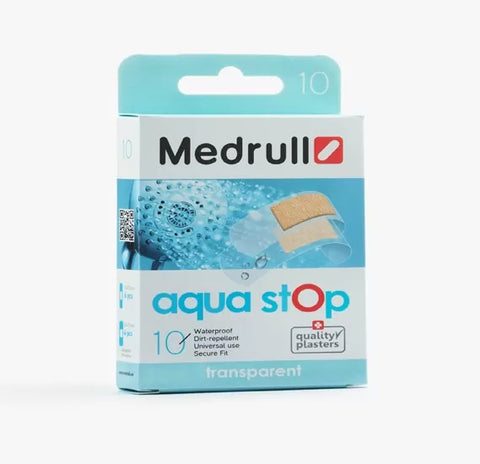 Pharmacareqatar
Medrull Aqua Stop Plaster 20'S
Transparent, water resistant, invisible new generation from thin polyurethane material for sensitive skin.
Hypoallergenic, dirt-proof, elastic, breathable, tight-fitting and air-permeable medrull adhesive bandages are ideal for small wounds and scratches.
The inner pad is highly absorbent.
The pad is protected from sticking to the damaged skin.
The adhesive bandage is removed painlessly and leaves no traces on the skin.
Directions for Use:
Apply on small wounds and scratches.