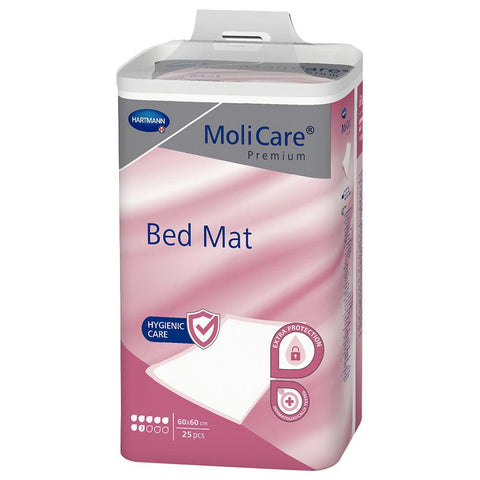 Pharmacareqatar
Molicare Bed Mat 60X90Cm 30Pcs
Disposable bed mat with an absorbent core made of cellulose fluff providing hygienic care and extra protection.
Waterproof and non-slip foil backsheet for high leakage protection.
Soft top sheet with textile-like back sheet for comfort and discretion.
Pre-folded and compressed (expect 40x60 variant) for simple use and storage.
Available in various absorbencies and sizes.
Suitable for bed, chair, furniture and other surface protection.