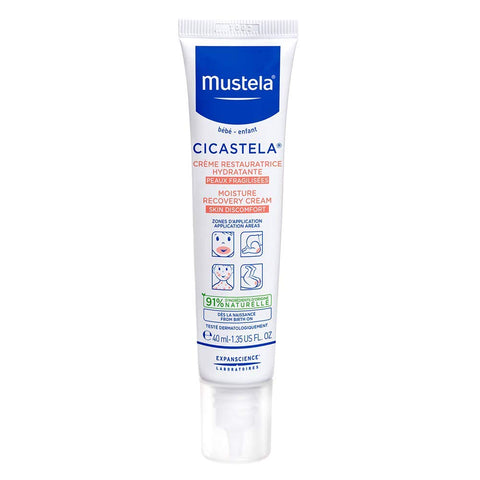 Suffolk International Medicals
Mustela Cicastela Moisture Recovery Cr 40Ml
Cicastela Moisture recovery cream restores weakened skin and hydrates to instantly soothe baby and children's skin discomfort.

Ideal for baby's daily irritations, even newborns*.
Its light texture leaves a non-greasy non-sticky protective film on the skin.

Directions for Use:
The tube's narrow, user-friendly nozzle allows for localized application.
Step 1
Apply on clean and dry affected areas (do not apply on oozing spots).
Step 2
Apply twice a day.
Step 3
Seek medical advice if your child's skin appearance doesn't improve.
Apply to dry, weakened or uncomfortable skin areas. Even for newborns.