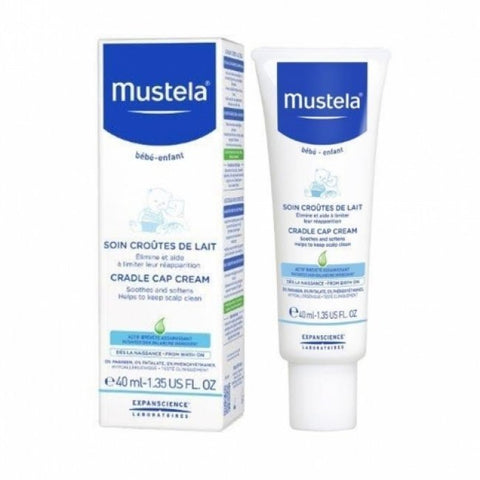 Suffolk International Medicals
Mustela Cradle Cap Cream 40Ml
Our Cradle cap cream, formulated with avocado extract is to be applied directly on baby's and infant's scalp*. 

It helps eliminate cradle cap and reduces the reappearance of patches by limiting excess sebum. Its light, moisturizing texture is easy to apply.

This cream contains 95% of natural origin ingredients.

Directions for Use:
Specialists recommend not to scrape cradle cap patches. We suggest you adopt this routine to relieve baby:
Step 1
Apply the cradle cap cream directly on the patches in the evening. Our practical and narrow tube nozzle allows to easily target the spots. 
Step 2
Leave it in overnight.
Step 3
Wash baby's hair with a special shampoo on the following day to eliminate flakes and scales.