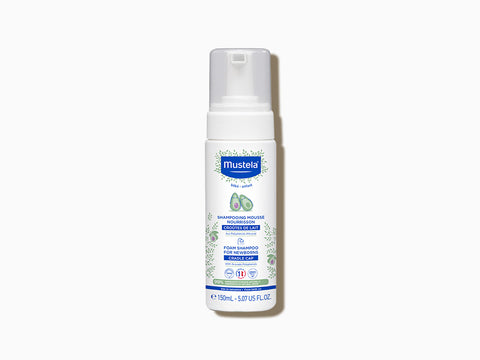 Suffolk International Medicals
Mustela Foam Shampoo For Newborns 150Ml
No more yellow flakes on baby's little head! Our Foam shampoo for newborns gently cleanses your baby' scalp and helps to eliminate cradle cap. It also reduces the chance of recurrence and is perfectly tear-free.
Here's the secret to our magic fomula: avocado polyphenols, which effectively protect babies' scalps.
Its foamer bottle is practical and recyclable

Directions for Use:
Avocado polyphenols are powerful natural ingredients which protect babies' and infants' scalp. 
We combine them with a patented rebalancing blend of active ingredients which soothes babies' scalps and helps eliminate cradle cap.