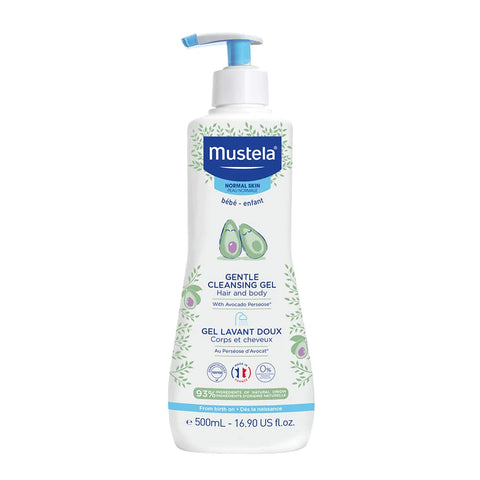 Suffolk International Medicals
Mustela Gentle Cleansing Gel 500Ml
This Gentle baby cleansing gel cleanses the face, body and hair of newborns and children.

Its gentle formula with avocado protects and respects children's skin and can be used daily, from birth on*.
High-tolerance, it soothes and compensates for the drying effects of bathing. 

Directions for Use:
This Gentle cleansing gel is specially designed to cleanse your baby's hair and body. It comes in a pump bottle - perfectly fitted for bath time.
Step 1
Pump a dollop of Mustela's Gentle Cleansing Gel into your hand and lather.
Step 2
Gently wash your baby's body and scalp.
Step 3
Rinse carefully.
Step 4
Dry your baby gently (without rubbing), carefully insist on diaper area and skin folds (thighs, armpits, neck, etc.).