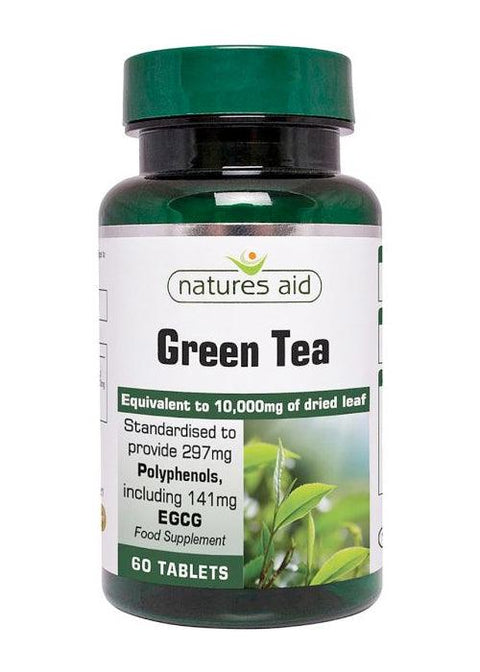 Pharmacareqatar
Nature'S Aid Green Tea 10,000Mg 60'S
A handy daily Green Tea supplement providing 297mg Polyphenols, including 141mg EGCG
Green, black and oolong teas all originate from Camellia sinensis, the tea plant. The method of preparation determines which whether the resulting leaves produce green, black or oolong tea. The harvested leaves are left to oxidise when producing black tea, and partially oxidise to produce oolong tea. Green tea is not left to oxidise and this helps to protect the key components of the tea plant.
Our potent Green Tea tablets use a concentrated extract which is equivalent to 10,000mg of green tea leaves, ingesting the same amount by drinking traditionally brewed green tea would require several large cups to be drank. Our Green Tea supplement has been carefully formulated by our in-house experts, each tablet is guaranteed to contain 297mg Polyphenols, 219mg Catechins and 141mg of the exciting component Epigallocatechin Gallate, making it one of the best balanced products available to purchase. 
Directions for Use:
Take 1 tablet a day with food. Do not exeed the stated dose.
Ingredients:
Green Tea Extract, Microcrystalline Cellulose, Di-Calcium Phosphate, Anticaking Agents (Vegetable Source Magnesium Stearate, Silicon Dioxide).