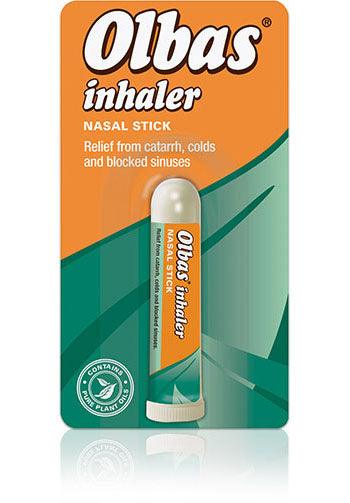 Pharmacareqatar
Olbas Inhaler Nasal Stick
At work. At college. In the car. Wherever they are, blocked noses can find powerful decongestant relief with Olbas Inhaler. The handy little decongestant stick pops in a pocket or purse for instant Olbas congestion relief when it's needed.
Olbas Inhaler is a handy way to get relief from a blocked nose, any time.
Like all medicine, please keep out of the sight and reach of your little ones at all times.
Directions for Use:
Unscrew the outer cover from the base of the stick, close one nostril, place the inhaler in the other nostril, and inhale deeply. After use, wipe the stick with a tissue and replace the cover. Not recommended for children under 6 years old. Do not use it more than 4 times an hour. If you use more Olbas Inhaler than you should, talk to a doctor or pharmacist. You must contact a doctor if symptoms worsen or do not improve after 7 days.