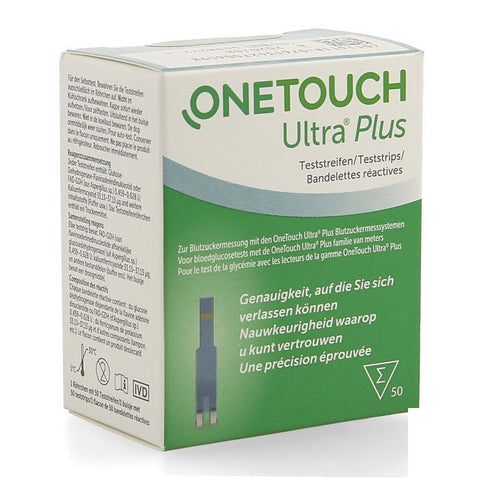 PharmaCare Online
Onetouch Ultra Plus Strips 50'S
(1) Suitable for use with OneTouch® Ultra Plus Flex™ glucose meter.
(2) For quantitative measurement of glucose in fresh capillary whole blood samples drawn from the fingertip, intended for in vitro diagnostic use at home & in a clinical setting.
(3) Sample volume of only 0.4 uL.
(4) Minimum interferences from endogenous/ exogenous substances.
(5) Innovative test strips with performance conforming with international standards EN ISO 15197:2015.
(6) Sipping in blood from either left or right; added flexibility for users.