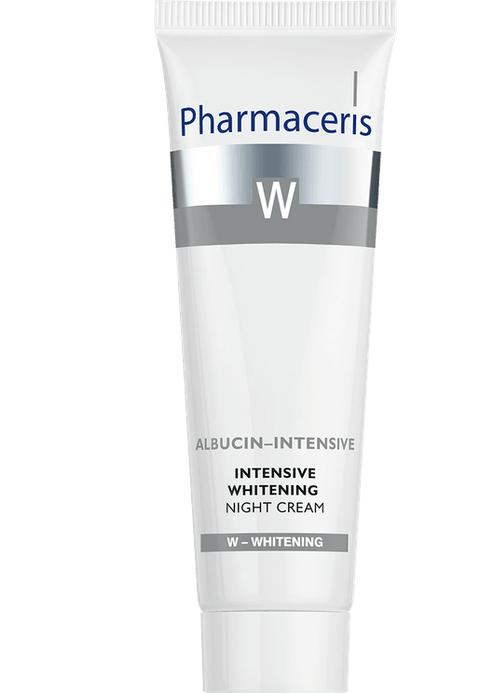 Pharmacareqatar
Pharmaceris Albucin Maxima Night Cream 30Ml
Recommended for the daily care of skin with hyperpigmentation uneven tone, or skin at risk of discolorations due to sun exposure, oral contraception, pregnancy, aesthetic surgeries, dermatological treatments, or inflammation.
Directions for Use:
Apply the cream to hyperpigmented areas daily at bedtime.
Skin lightening can be seen in 4-6 weeks of product use.
Avoid sun exposure during the treatment and for 10 weeks afterward.
It is recommended to use Pharmaceris W SPF 50+ day cream as a complementary treatment.
Ingredients:
Triple action complex
Papain
Vitamin C and E