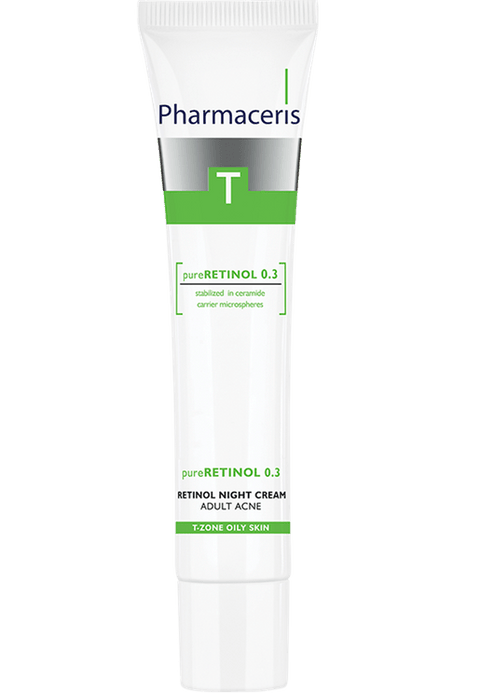 Pharmacareqatar
Pharmaceris Pure Retinol 0.3 Night Cream 40Ml
Daily care night cream for adults in need of an effective treatment that fights acne and wrinkles.
For people with skin imperfections, acne, blackheads, and excessively oily skin; for oily and mixed skin types.
Directions for Use:
Apply daily at night on clean face, neck and cleavage, avoiding contact with the eyes and mouth.
During use, the product may cause temporary skin redness and flaking, which is a natural skin reaction.
During the day, apply a minimum sunscreen protection of SPF 30.
The preparation should not be used by pregnant women and patients who are currently taking oral retinoids.
Ingredients:
0.3% retinol
Shea butter
Olive wax
Biomimetic squalane
Cottonseed oil