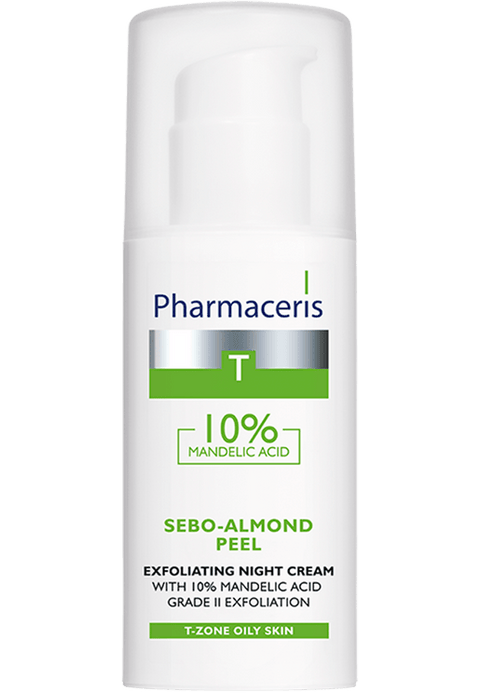 Pharmacareqatar
Pharmaceris 10% Mandelic Acid Sebo Almond Peel Cream 50Ml
Night cream for the daily care of skin prone to acne, oily skin, skin of uneven colour, as well as skin showing signs of ageing.
The cream can be safely used throughout the year. In summer, it is recommended to use a cream with at least SPF 20.
Directions for Use:
Apply the cream on the cleansed face, avoiding the eye and mouth area.
Use daily at bedtime, or as recommended by a dermatologist.
When using the product you may experience temporary redness and flaking of the skin, which is a natural reaction.
Ingredients:
10% mandelic acid
is an aromatic hydroxy acid with an antibacterial effect. It exfoliates and regenerates the epidermis. It regulates the formation of comedones, minimizing their visibility and the frequency of acne eruptions. It minimizes the signs of aging. It evens out the skin texture and helps to lighten post-acne discoloration.
Sweet almond proteins
smooth out the skin by making it tighter to give your complexion a fresh and well-rested look.