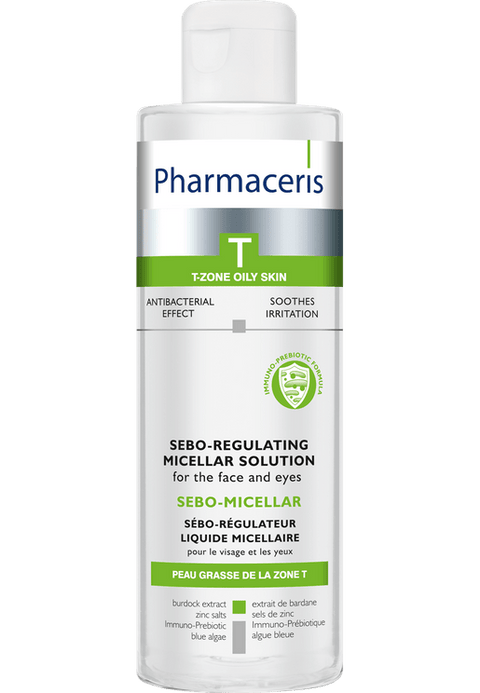 Pharmacareqatar
Pharmaceris Sebo-Regulating Micellar Solution 200Ml
Effectively cleanses the face of impurities, make-up, and excessive sebum.
Mandelic acid, zinc PCA, and burdock extract regulate the function of seborrheic skin, reduce sebum secretion and restore the proper bacterial balance of skin prone to acne.
The Pore-Diminish Formula unclogs skin pores and reduces their visibility.
The solution reduces irritation and redness. Does not make the skin dry or taut.
HIGH TOLERANCE AND EFFICACY
DERMATOLOGICALLY TESTED
Directions for Use:
Moisten a cotton pad with the solution and gently cleanse the face and eyes.
Follow with an appropriate cream from the Pharmaceris T line.
Use daily in the morning and at bedtime.
Ingredients:
Burdock extract
effectively controls bacterial microflora and reduces excessive skin oiliness. It has antibacterial properties.
Mandelic acid
is an aromatic hydroxy acid with an antibacterial effect. It exfoliates and regenerates the epidermis. It regulates the formation of comedones, minimizing their visibility and the frequency of eruptions.
The pore-Diminish formula
effectively unclogs and cleanses skin pores, reducing their size and minimizing their appearance.
Zinc PCA
normalizes the excessive activity of the sebaceous glands and reduces sebum secretion.