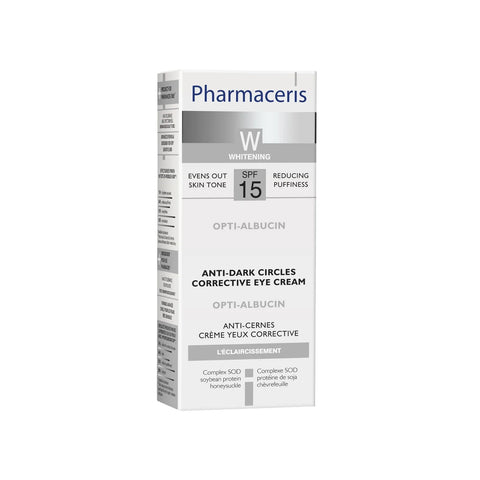 Pharmacareqatar
Pharmaceris Opti Albucin Eye Cream
For daily care of delicate skin with visible dark circles, brown spots and puffiness around the eyes, prone to wrinkles appearing.
Directions for Use:
Prepare the skin for application by cleansing with a Pharmaceris W product.
Apply the cream to the skin around the eyes, taking care not to put it into the conjunctival sac.
Use daily for at least 4 weeks.
Can be used as an under make-up base.