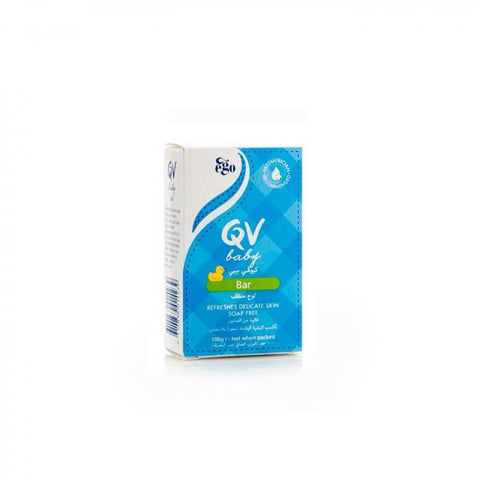 Pharmacareqatar
Qv Baby Bar Soap 100Gm
pH balanced to help maintain the skin's natural protection. Soaps have a higher pH which may irritate them.
Refresh your baby's skin with QV Baby Bar, a mild effective soap-free cleansing bar specifically formulated for delicate skin.
QV Baby Bar is suitable for use every day and for sensitive, dry and itchy skin.
Directions for Use:
Wet skin, apply QV Baby Bar to the desired area. Rinse, and pat skin gently dry. Do not use soap. Keep bar dry for prolonged usage. For best results combine the use of QV Baby Bath Oil and QV Baby Moisturising Cream.