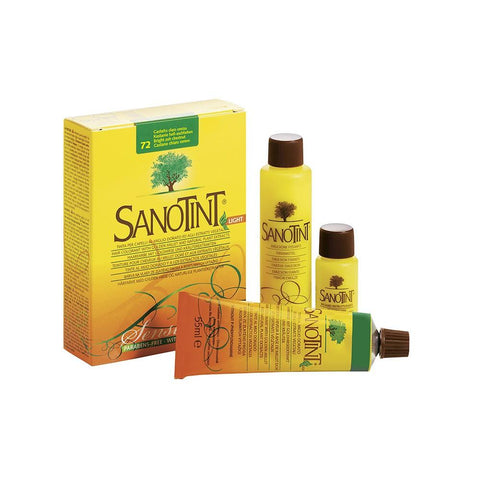 Ebinsina
Sanotint Hair Colour Light 72 Bright Ash Chestnut Sensitive 125Ml
SANOTINT SENSITIVE is an infinitely delicate and safe treatment for hair, thanks to the natural substances contained in its formula: extracts of Golden Millet, Olive, Birch and Grapeseed, as well as Biotin and Calcium Pantothenate allow to obtain a bright color and long lasting, keeping hair healthy, soft and shiny and ensuring perfect coverage of white hair from the first application.
It is very easy to apply: it is well distributed, does not drip, and after the exposure time of about 30 minutes it is rinsed off like a shampoo. It allows a precise and uniform distribution of the color on the whole crown, from the roots to the tips. It covers 100% of white hair-
Contains silicon-rich golden millet extract, an important hair protection factor, as well as vegetable extracts of olive, birch and grape seed.