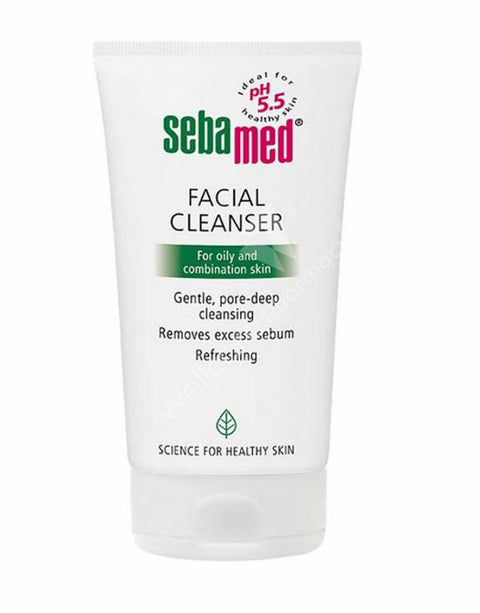 SALE - BUY 2 GET 1 FREE!!
Sebamed Facial Cleanser For Oily Skin 150Ml
The Sebamed Facial Cleanser for oily and combination skin is a soap-free facial cleanser with pH value of 5.5 of healthy skin to ensure the removal of excess sebum supporting the skin to achieve lipid balance of oily and combination skin. It supports and protects the natural barrier function of the skin€™s acid mantle.