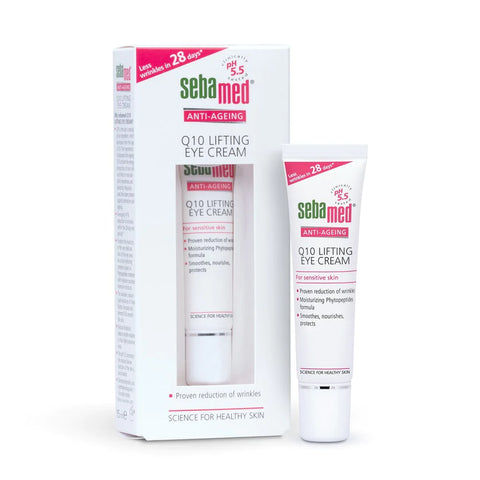 SALE - BUY 2 GET 1 FREE!!
Sebamed Q10 Eye Lifting Cream 15Ml
The Q10 Anti-Ageing Lifting Eye Cream protects the elasticity of the very delicate skin of the eye area and reduces visible wrinkles in just 28 days*.
Coenzyme Q10 is the skin's natural, active ingredient,which decreases from the age of 30. Q10 helps prevent damage to collagen, elastin and promotes skin cell rejuvenation. The ingredients of sebamed Anti-Ageing Q10 activate the energy production of the skin cells and help to maintain skin's smoothness and elasticity.
Created with the same pH 5.5 value as healthy skin, it supports and protects the natural barrier function of the skin's acid mantle.