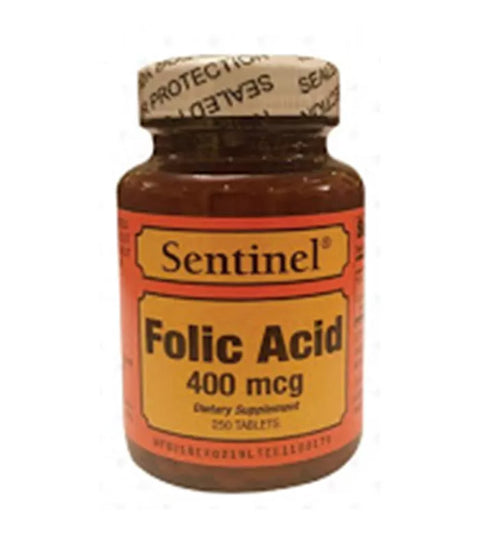 Pharmacareqatar
Sentinel Folic Acid 400 Mcg Tab 100S
Essential B-9 vitamin also known as folate, supports cellular energy production in the body.* All bodies benefit from B-9 and it is most highly recommended to women as part of a daily regimen for health, stress, mood and prenatal care. Helps support normal functioning of the nervous system and plays a crucial role in the healthy development of the nervous system in the fetus.
Directions for Use:
For adults only, one daily with a meal or as your doctor directs
Consult your doctor before use if you are pregnant, nursing, taking any medication or have any medical condition. Discontinue use and consult your doctor if any adverse reaction occurs. Keep out of reach of children. Avoid excessive heat & moisture.