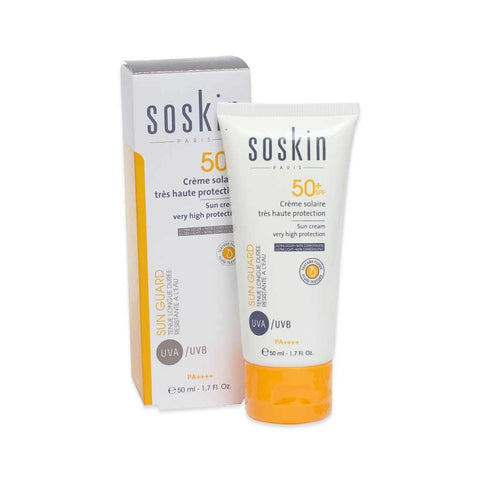 Pharmacareqatar
Soskin Sun Cream Protection 50Ml
The cream has a very light texture, so it was easily applicable and was absorbed quickly by the skin without leaving any white traces. It also does not leave the skin sticky which is great for make-up application. Given the texture of the cream, it is suitable for normal, oily, and for combination skin. This product did not irritate the skin, it actually soothed it and moisturized it all the while protecting it from the corrosive effects of the sun.
In terms of sun protection, this Soskin Paris Very High Protection SPF50+ sunscreen offers a broad spectrum of UVB-UVA protection. The formula also includes Vitamin E which protects the epidermis- the outer layer of the skin.
Soskin specifies that this sunscreen is waterproof, however, the brand also indicates that the sunscreen should be reapplied each time after being exposed to water. For everyday protection, this is fine, however, for a day at the beach reapplying after each swim can be a constraint, especially when the general recommended reapplication of sunscreens is every two hours.